OCD Relieving Gifts For the Cleanest Person On Your List
Everybody has a certified "Monica Geller" in their life, no matter who you are. All these traits can be found in some people in real life. But, indeed, we wouldn't be the same without them. Fortunately, it's far more than likely that you (or your friend) simply like cleaning, and if that's the case, look on the bright side. So, here are some 'funny and practical' OCD relieving gifts for the cleanest person on your list.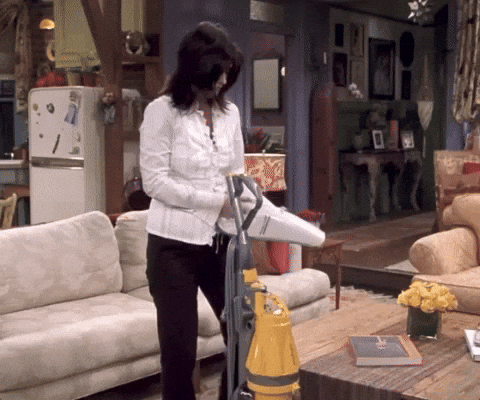 Most people know someone who is a neat freak; they're the ones who can't go to bed without doing the laundry, can't leave crumbs behind, and would rather spend a night washing the oven. Already have someone in your mind? So, if you're wondering what to buy a clean freak, we have got a great list! Our 'unique and quirky cleaning gifts' are the ones your super clean folks will love and really appreciate.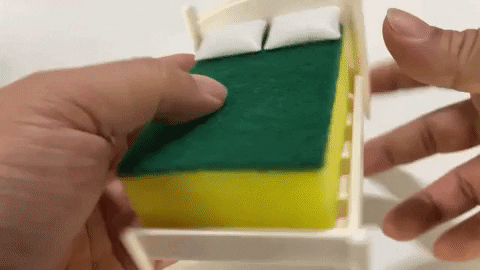 Do you have a friend who needs endless sleep as they just can't get over their cleaning routine? They are so obsessed with cleaning that they spend most of their time in the kitchen. Certainly you can't do much, but you can make their sleep spotless. Give them a 'Clean Dream - Kitchen' as the most annoying aspect of cleaning is seeing their cleaning supplies getting dirty and soggy. The dream bed will keep their sponge neat on the sink, away from germs at bay by distinguishing their "good sponge" from the contaminated "evil sponge." Hopefully, they can also have a good night's sleep.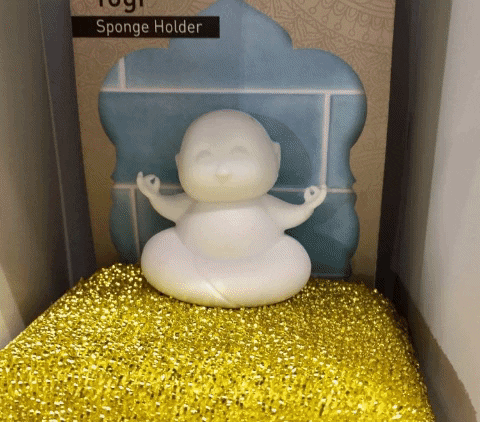 A clean freak's worst nightmare is a filthy, wet sponge sitting on the counter's edge. Save their family members and yourself from the non-stop scolding with 'YOGI Sponge Holder'. Yogi will make their dishwashing less of a chore and more fun, thanks to its funky holder and animated facial expression. Come on Inner peace, I don't have all day!!
You might know someone who is a little more concerned with germs and keeping stuff clean and dry? Do they like singing but suck at it? Definitely you can't stop them from singing. That would be so rude. You can gift them 'Soap Opera - Soap Dish', which looks like a little lady singing in a bathtub. The gift will help them put their dish scrubber clean and dry, and they will get a singing partner too. Time to shut your ears!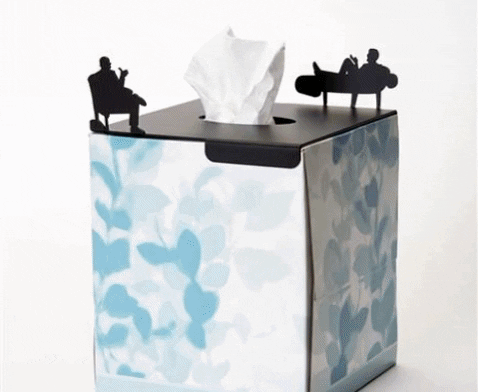 It's not easy to figure out what to get someone. Specially for the people who are neat freaks.  They are quite picky! All it takes is a little bit of  imagination and maybe a dash of weirdness. Gift them one of the insanely brilliant but bizarre products that are hard to find. We have figured out one product which would be perfect for the clean freak. Your germaphobe always needs tissue paper, but actually struggles when it comes to storing them in bulk. If they blabber and cry a lot thinking about cleaning and correcting you every time on how to do something, gift them this humorous 'In Her Treatment Tissue Box Cover'. A tissue box depicting a silhouette scene of psychological treatment. Which they might need. Joking!!
If your germophobic friend has a dog, chances are they've had the traumatic experience of going to pick up their poop only to discover a moment too late that their month-old supermarket bag had a hole in it. It's GROSS, but there's a solution, give them 'MIGHTY DOG - Dog waste bag dispenser'. A super duper cute doggy dispenser, to leave nothing besides the footprints. They will thank you a lot for this Superhero for keeping the bags ready for action.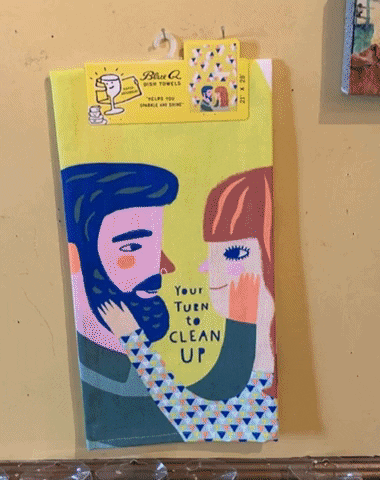 If your friends remain busy keeping their house not just clean but *Monica* clean and won't let anyone touch the stuff gift them 'Your Turn To Clean Up Tea Towel'. No matter how chill they'd try to remain!! This tea towel would haunt them to even show it to someone thinking they might start cleaning their home. Well, that's mean!! Right? Have a look at our wacky, and outrageously funny 'tea towels collection' that will make whoever is doing the dishes laugh. It's time to do their dishes a favour and let them dry it with our fab range of quirky tea towels!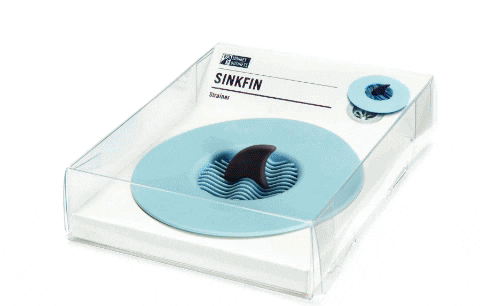 Anyone who has ever pulled the food or veggies from the sink knows that it's an unspoken nightmare of cringe. Your cleanliness freak would probably hate doing it, so it's absolutely perfect to gift them 'Sinkfin - The Drain Strainer'. Beware Shark sightings…! The strainer will emerge from the depths as the water drains while adding some fun to their everyday chore. Let that CR*P sink in!!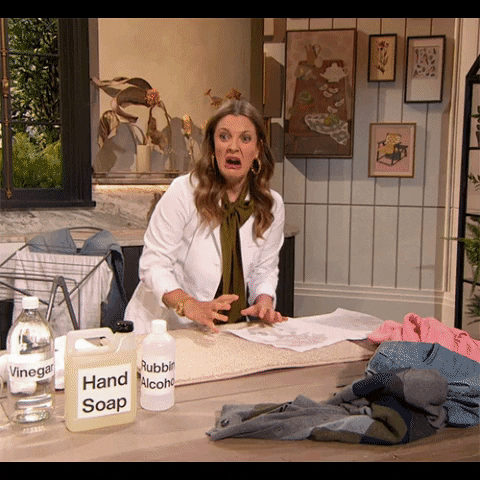 If there's a bottle of boring and dull sanitiser in every corner of their home, your giftee will be grateful for this 'Hand Sanitiser - Maybe You Touched Covid-19'. A hand sanitiser that makes a gentle joke about your clean freak actions. Don't worry even if this sanitiser is a bit of a joke, it still kills 99.9% of germs. You will say "it's lame," but we say, "it's genius." If you are unable to assist them with cleaning and they freak out if someone comes to their place, give them something from our COVID Safe collection.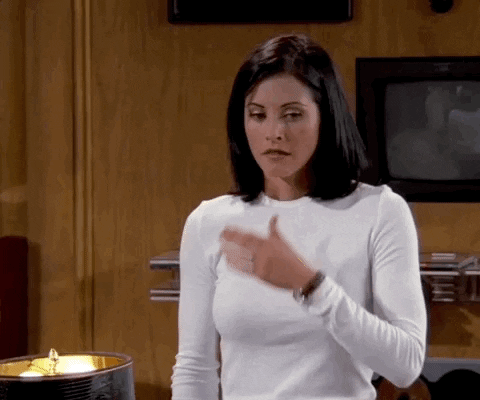 Your favourite clean freak is in desperate need of a day off. But you know it won't happen unless the house is cleaned by someone else. This is why we've rounded up a whole list of gifts made especially for the tidiest person on your list. Well, they're definitely the Monica to your Rachel or Phoebe.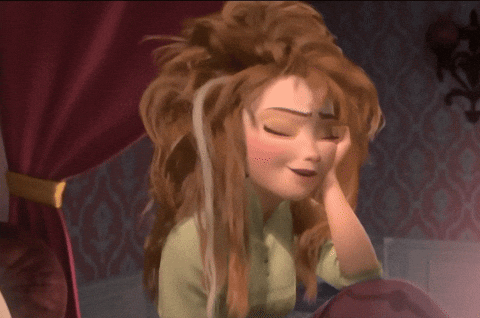 They'll love you forever if you think outside the box and find things that will increase their current cleaning standards and give them some good sleeping time. If the messes drive them crazy, don't forget to give them these sleeping gifts to help your stressed out friends up their nap game. These funny sleep gifts might not be the cure for cleaning, but they sure beat counting sheep.
---