Secret Santa and Kris Kringle Gifts For Work Colleagues
Ho-ho-ho-!!! It's the most wine-derful time of the year!!! The office Kris Kringle has been chosen, the budget has been set, and you're on the lookout for a fantastic present. You might even barely know the person whose name appeared on your Secret Santa gift exchange list. And you may be sitting in the corner with a "Resting Grinch face" holding on to your 'deer life' without any clue what to get that person. Don't freak out!! 
If pranks, jokes, and sarcasm are what defines you the best, then it's time to offer the gift of laughter this Christmas – perhaps the finest present, anybody has gotten so far. We've prepared hilarious Kris Kringle gifts to make sure you'd find the gift you're looking for, regardless of the secret giftee. These funny, sarcastic, and laugh-proof gifts are guaranteed to make you the "STAR" while adding a splash of festive fun.
Just don't forget to capture the priceless and clueless moment when your Secret Santa unwraps his or her gift this year. As funny gag-gifts are the Christmas miracle you all have been searching for lately. Fortunately, all our laugh-until-you-cry gift ideas are tree-mendously quirky, humorous, and hilarious. You and your co-workers will surely have an elf-ing good time after receiving these presents.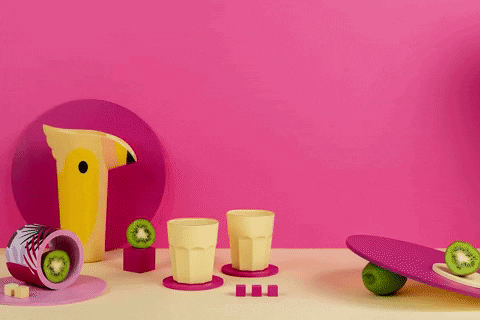 We've all met someone who is always known to encourage their mates to drink water in order to, UHH, solve all of their troubles. They are always there to offer you a glass of bottle, day, or night. So, this year don't be el-fish!! Gift them POLLY Pitcher to act as their guide and keep them hydrated and MOST of the time in Washroom, to stop them from nagging or motivating you to drink water around all day. Remember: *tou-can* always do it!! Go for it and GIVE them a lesson, we mean GIFT of the lifetime.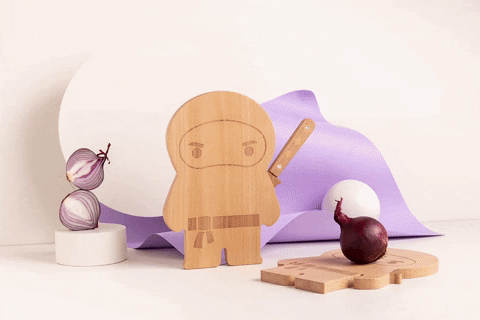 Got a friend or co-worker who's always thinking...and thinking...and thinking and are silent and deadly like a NINJA? Gift them something fun and practical to live their Ninja fantasy in the real world with 'NINJA BOARD Cutting Board & Knife'. Don't you think it's an 'Awww-sassin' gift for them? Let them shred the veggies and fruits at record speed! We can only say, well played on your gifting part, well played!!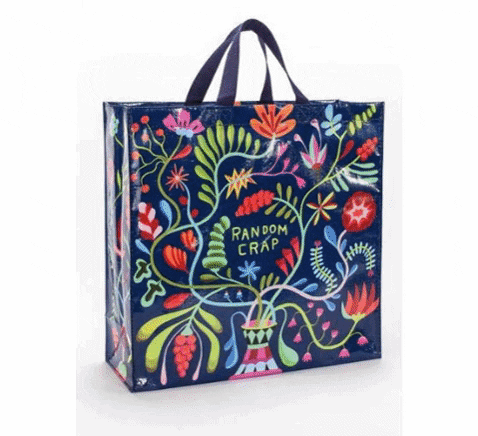 You might know someone whose bag is full of random cr*p and you don't have the guts to say that straight on their face? So, here's a 'Random Cr*p Shopper' which is big enough to store everything AND tell everyone what's inside – random crap! Well, sometimes gifts are quite self-explanatory!! So, if you're looking for a more sarcastic, humorous, and fun gift to make everyone laugh in stitches shopper bags are a MUST BUY.  It could be exactly what your co-worker or friend needs. Plus, the cheeky message printed on these bags, could even blow their minds with laughter!!
Honesty is the best policy. Don't worry, we understand, there's no need to say it out loud. If you and your office buddy hate everyone except each other, this 'I Hate Everyone Too Oven Mitt' present will be the hot topic at your Secret Santa party. Literally the best gift ever for your loved ones to hold their horses and let them speak their mind out with outrageous and sarcastic oven mitts, whenever they need to express themselves.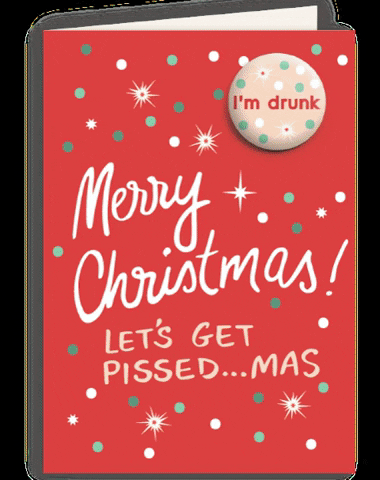 Christmas is known to be the happiest time of the year!! And we are here to make that delightful occasion a little quirkier than usual. Spread your holiday cheer in a quirky and humorous way during your office Kris Kringle event with totally sarcastic greeting cards. We have a  'True Bad B*tch Card'  for a cool and bad*ss colleague, a  beautiful Christmas jingle 'Let's Get Pissed...mas Card' for your fanciest friend, a thoughtful 'Overpriced Novelty Card' tailored to their desires to 'Sober At Christmas Card' to tease your alcohol-addicted mate.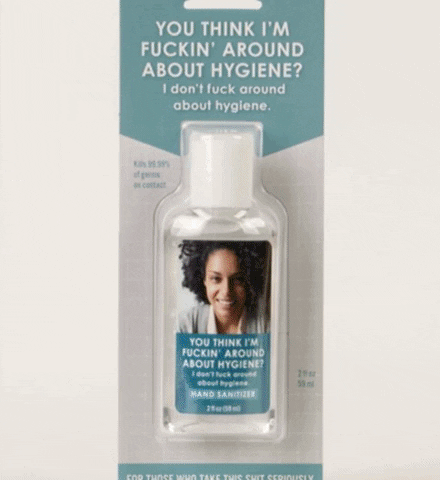 If you're looking for a wonderful gifting idea that will make anyone laugh this Christmas, gifting  'Hand-santa-tizer' is the way to go. Given how important hand sanitizer has become a part of our daily lives, we believe it deserves to be the highlight of Christmas this year. Choose a hand sanitizer that describes your mate in the best way from  'F**kin Around' for the ones, who don't give a  f*ck about hygiene, 'I Just Shit In The Woods' for the travel maniac to 'Maybe You Touched Your Genitals Hand' to the one with whom shaking hands make you wonder 'Hmmm, where their hands have been.'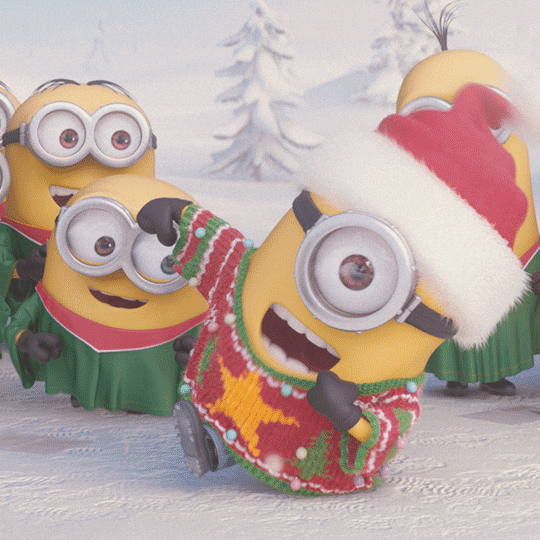 When you don't know what to get them on
Christmas
(but, you know they're a humorous person who deserves an equally hilarious present), a quirky, not-too-serious gift is a terrific alternative. It's thoughtful, light-hearted, and easy to buy (and we like the sound of that!). Here are some
funny gift ideas
for your office colleagues or your mates that'll definitely make them burst into laughter.
---