Quirky and Funny Gifts for the Pasta Lovers
Does your loved one drive you crazy talking about pasta all day? Mamma Mia! There's an 'amante della pastain' a pasta lover in each of our lives, so what can we get them besides a box of spaghetti? If that's the case, then the pastabilities are endless for your foodie 'pasta lover' mate. Nothing is impastable as we have rounded some extremely funny and quite useful 'pasta-inspired gifts' for the true PASTA addicts! Well, IMPASTAS are not included!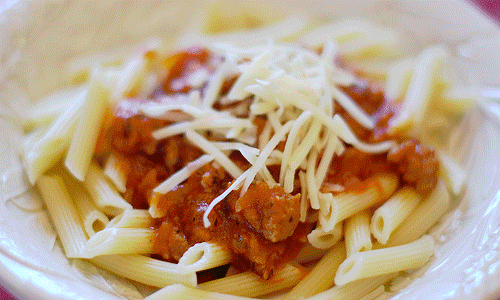 Amaze them with these delicious looking and quirky 'pasta-themed products' and see how much your pasta lover friend's olive the gifts. Make their special day pasta-tively remarkable and of course, let them cook pasta for your freakish carb-positive gift.
We've got you covered, whether you're buying these for yourself to indulge your delicious passion to the fullest or for that friend who loves to cook but already has everything. Here are some funny, unusual, yet useful kitchen tools that won't make you look like a big-time sucker. It's time for you to stand out from the crowd and be the gift-giving champ.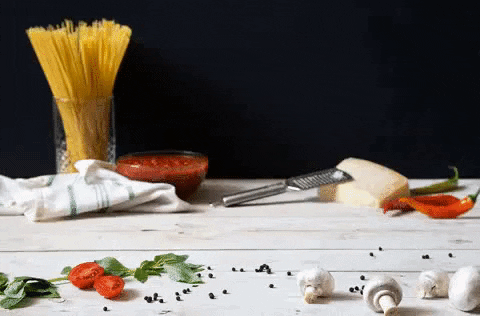 If your friends are the ones who remind everyone about the power of satire, science, and a scrumptious pasta meal then
the Pastafarians' noodly god 
'Spaghetti Monster - Pasta Colander'
is the ultimate gift for them. They would love it as they could easily strain the cooked noods with ease
(aka without burns)
while co-hosting Sunday night spaghetti feeds. This vivid colander turns into the noble god, making it perfect for any practising Pastafarian. Well, they could even use it as headgear for more mundane tasks.
Just FYI!
We all have that one mate who is Hegendary but a 'bit of a prick' too. Spike their interest by giving them a 'Mini Kasimir - Cheese Grater' and say grate it with the hedgehog. Kasimir would fit nicely in their hand and would eagerly lend his rough back to help them grate cheese. Your friends would laugh and say C'mon… gimme a hedge-hug!!! If a Game of Thrones die-hard fan is eating your heart out, gift them 'GRATIATOR Cheese Grater' to shred their hard cheeses with vigour. Are you not entertained!!! That's what they'll be asking everyone at their next pasta party with this Gratiator Cheese Grater.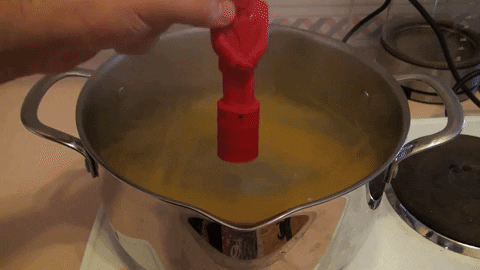 Do your pasta-fanatics get on your nerves when you cook pasta for them? They keep on blabbering, how to make it or you are doing it wrong? Surprise them with 'Brainstream Al Dente Pasta Timer' who looks like 'The Godfather'. No Jokes!! Just put this singing chef inside the pot and have him sing a lovely song when the pasta is done. A perfect way to escape from your friend's bullsh*t commentary. Isn't it cool?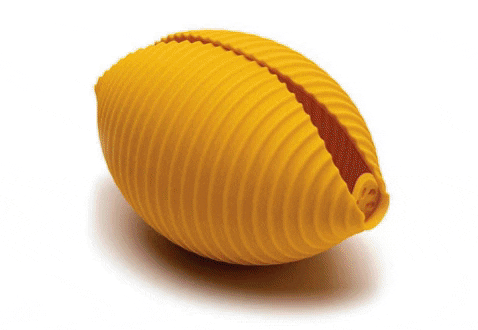 It's well said, when life gives you lemons, get ready to squeeze it in style with a large smile. Make your friend's citrus-full life a bit citrus-less with 'Conchiglie Pasta Lemon Squeezer'. Let them put away their worries not work-related, Well, Who Cares About That?? But Yeah atleast you can save them from getting their hands dirty and messy while squeezing. So, no more eye-squirts and slipping seeds into the food, what a saviour. Isn't it? This exquisite pasta-inspired gift would squeeze their day.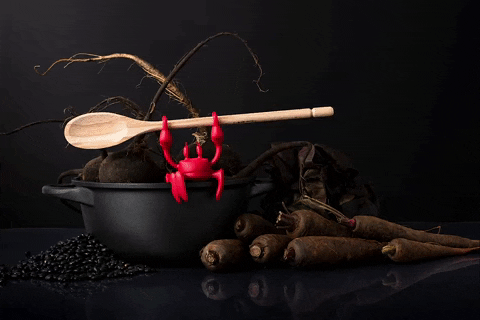 Everybody needs a helping hand while cooking when no one is around? This cute and quirky 'RED - Spoon Holder & Steam Releaser' is ready to lend a helping claw to your mates. The crab sits securely at the edge of the pot to clutch the resting spoon and release steam bubbles, just like he is having a day at the spa. An impeccable gift for someone who grew up fantasising to be the Little Mermaid, primarily to have a crab around to help out. Sold yet? Yep. Me, too.
There is no such thing as a little garlic when it comes to cooking pasta dishes. But, peeling a clove of garlic is a hell of a task. Gift your loved ones 'Penneli shaped Garlic Peeler'  an easy way to peel garlic cloves without touching it to avoid the lingering smell. Cloves Off!! Buon appetito!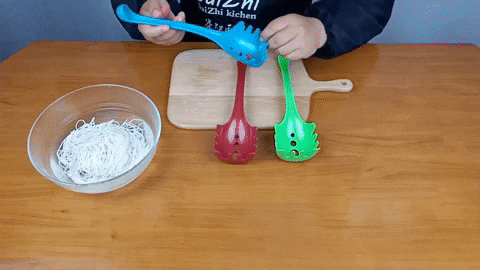 The challenge of slippery spaghetti is the only thing that all pasta lovers hate the most. Make their life a bit unslippery with 'Papa Nessie - Spaghetti Spoon' a pasta server just like the mythical loch ness monster with pasta-snagging teeth. Let them add this quirky and cheeky little monster to their kitchen repertoire.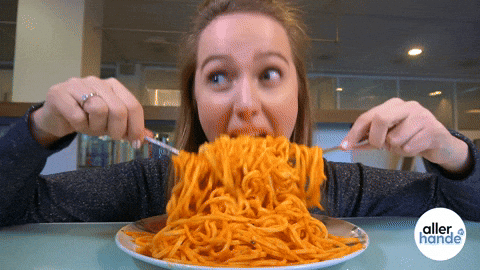 Let Pasta connoisseurs unite! This gift guide is the best dang spot for anyone on your list who enjoys eating paccheri to bucatini (we know what those are, so trust us!). Now, no need to noodle around for the perfect present as these quirky and cheeky gifts would enhance their pasta eating for months to come. Pasta la vista, Everyone!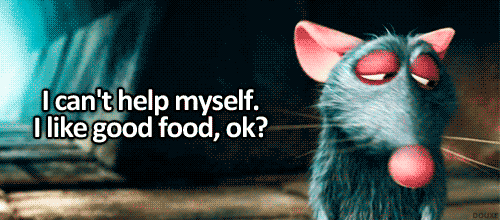 If you are looking for a present for someone who loves to cook, and you know the person spends 90 percent of their free time in the kitchen experimenting with new recipes and iterating favourite dishes. To help you find what they'll appreciate we looked high and low and created a list of some of the cutest, funniest, and most unusual kitchen tools and gadgets that are also functional. Don't forget to stock your kitchen with these necessities while you're at it. You deserve a treat or two, too!
---