Share the Rainbow Spirit With Our Pride and LGBTQ Gifts
Though pride parades and events honouring the LGBTQ+ community aren't held every day, shopping for adorable and humorous pride gifts isn't restricted to just one month of the year. Treating your friends—or yourself! —to rainbow spirited accessories, and stylish home décor should be something that we need to do every time. Happily, at Quirksy, there are plenty of must-try choices for everyone. Let your friends proudly show off who they are.
There's nothing wrong with showering your friends with rainbow flags, but there are so many other pride-ready items to give as well. Give your LGBTQ+ pals rainbow socks, or a colourful pride apron to wear to every parade or just at their home. The options seem limitless—and We're not complaining!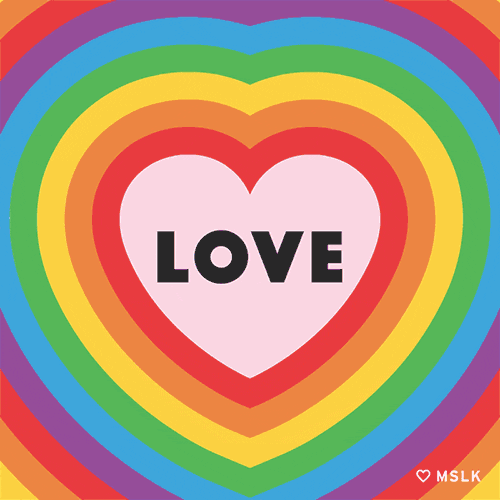 You can't go wrong with any of the options below, whether you're searching for a pride present for your trans-BFF, genderqueer spouse, or lesbian self (you deserve to be rewarded, too!). Celebrating your loved ones' identities and embracing the LGBT people in your life is free, but no one ever said no to a lovely present. We are just saying!! Everyone looks good in a rainbow.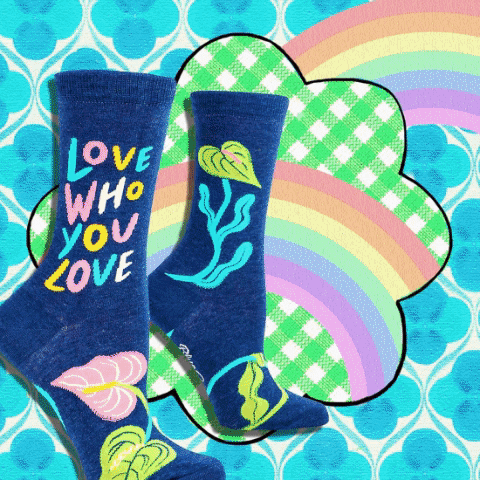 Who wouldn't want to find a cheerful, rainbow present to show out their support for LGBT rights, whether your friends are gay, straight, or unicorn? No matter if the present is big or just a little token.  Surprise them with 'LOVE WHO YOU LOVE - Men's Crew Socks' and 'Love Who You Love Women-Crew Socks' to let them show the world they can't help who they love anymore!! These socks are perfect for them to be in-style, be out, and proud of who they are. These colourful socks ooze positive energy, so wear them loud and proud!! Let us remind them that they are like every other human, and are a part of this world with 'I Identify As Me Ankle Socks'. As we believe "Feet have no gender." A perfect way to make it clear to others that they don't need to put a label on you since you are just 'YOU'!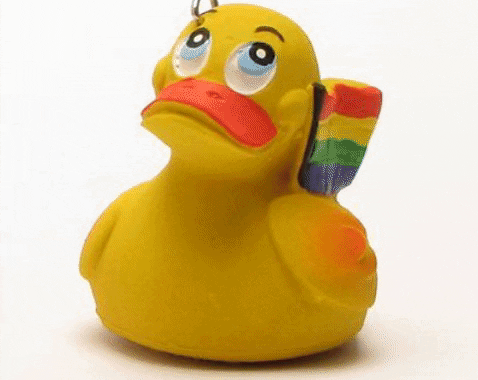 Have you ever fantasised about showering inside a rainbow? Isn't that correct? Maybe one of your pals has; if so, this is the ideal present for them! You can't create a rainbow for them but you can gift them 'Gay Pride Rainbow Rubber Bath Duck'. Don't ask us why? This duck is the cherry on top of any pride celebration. This amazing and humorous floating novelty duck is sure to help them relax, unwind, and bathe in style and be proud of who they are.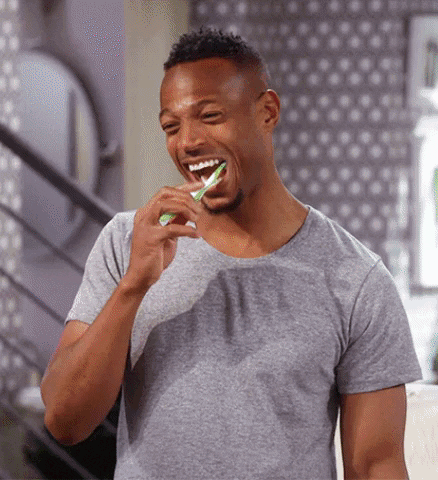 You might have some folks in your life who just do not want to get up early in the morning. Or in the afternoon or even in the evenings too. They might think that you're doing everything in your power to trip them up and bring them back to their schedule? Show them some love by gifting them 'Hey Cranky Pants Toothbrush' as they deserve a little love and tenderness. Let them start and end their day with an odour free and brightening smile. Say ahh... and clean those chompers!
Do you have a friend who is a truly fabulous cook? Gift them this flamboyant rainbow 'Bake Love To You - APRON – BlueQ' so that they can show their true colours in the kitchen. We are sure that he won't have this humorous and quirky apron hanging up in his kitchen, as he'll adore it as it will make him the centre of attention every time he cooks or bakes. Pair this funny apron with 'Bake Love To You Oven Mitts' and encourage them to bake a cake not love for you as well. Be ready to get loaded up with a few calories!! While baking your next batch of cake, this oven mitt will have them singing and feeling frisky.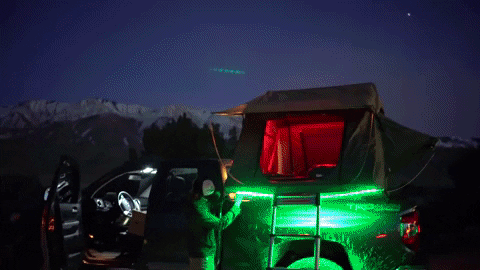 We all know a friend who loves to go hiking or camping. They are always ready to explore the world no matter how busy they are. Make their journey more brighter and colourful with 'Luminoodle Color Rope & Power Bank Charger'. Well, who doesn't love lights? We all do!! They can easily turn your gift into a lantern and brighten up even the darkest space. It will be there "Knight Lights" and they won't take your gift lightly.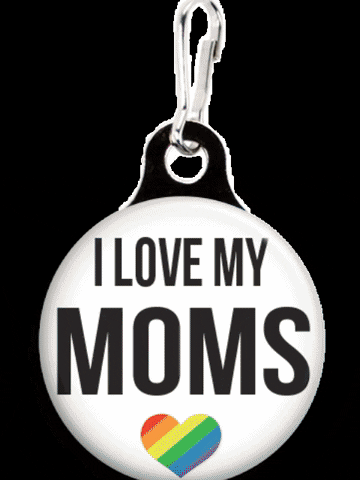 Look no further if you're on a hunt for anything for your dog or cat-loving friend or relative among lists of LGBT pride gifts. This 'Moms Pride' Collar Charm blends a love for their furry friends with a rainbow spirit. We also have 'Dads Pride' Collar Charm for the awesome dads of the four-legged friends. Bring a little fun and colours into someone's life with 'Rainbow Pride Paw' - Collar Charm. Let their pets express their support for the community and their parent's personality through the collar show. A perfect gift to "Show their pride!"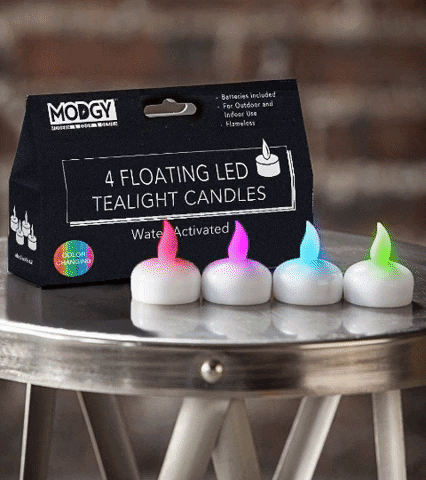 When it comes to your closest friend, there is nothing you wouldn't do out of your way to help them. Just to spend time with them, you'd fly across the Atlantic — or across the nation. We are just exaggerating!! But, you'll definitely show up at rallies in favour of their right to love whoever they want to love. Just to show you're an ally, a partner in crime for them, you'll dress in the brightest of colours. To make them smile and shine bright, gift them 'Multi-Colour Lights' and encourage your BFF to light up these LED candles to simply add colour and cheer to their space.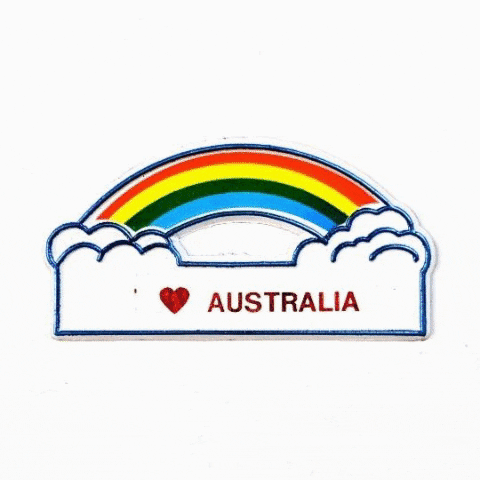 Within the LGTBQ community, a rainbow symbolises a lot, but most notably it means acceptance and freedom. Giving this 'Australia Unicorn Rainbow Fridge Magnets' to a friend can demonstrate your love and support for them. It's exactly what they need. To be you is to believe in yourself, let your friends show off their pride with this magnet.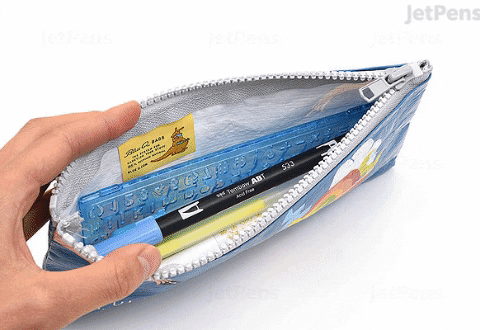 Since they wear their (rainbow) hearts on everything from t-shirts, water bottles to phone cases, it's time to take their collection to the next level. Surprise them with 'Full of Wonder Pencil Case' and wait to see their excitement to fill up this case with their cosmetics, art supplies or other tiny little things. It's like having their own personal art studio with them at all times.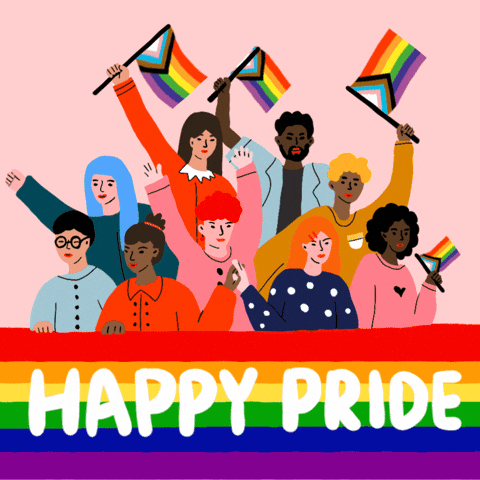 With these fantastic LGBTQ pride presents; you'll never have to worry about what to get someone again. These sassy, cheeky, and colourful gifts are sure to make them grin. Thanks for stopping by; lets make our LGBTQ friends happy this year.
---