Inappropriately Funny and Hilarious Gag Gifts for Friends
No harm in admitting it! We all have that one friend who, at the worst of times, is endlessly uttering out inappropriate shit. Maybe 'you're' one of those mates, in that case, welcome to the club. It's time to bless your most audacious friend with something wicked, nasty, or just outrightly wrong gift if they have a filthy mind and a zero filter. If you and your friend have a crude sense of humour or share an inside joke, these presents are going to make hilarious gag gifts. Just for your information, all the f*cks are given here.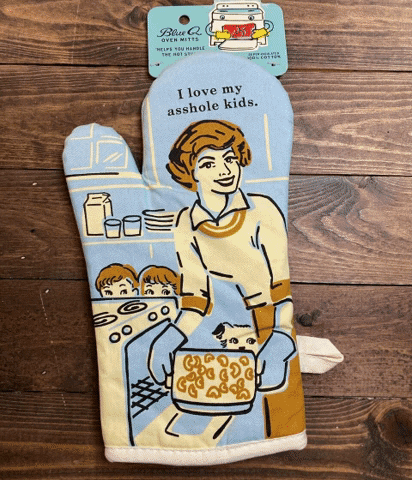 The most innocent, put-together, moms also have an inner dialog when they talk about their kids. Gift them these 'I Love My Asshole Kids Oven Mitt' to sassily illustrate how much they admire their spawn by using this oven mitt while making dinner for them. Their kids might be jerks, but still, they are their jerks, let them handle it with care. Watch out for food and bring on the swears and sass in the kitchen with these funny oven mitts.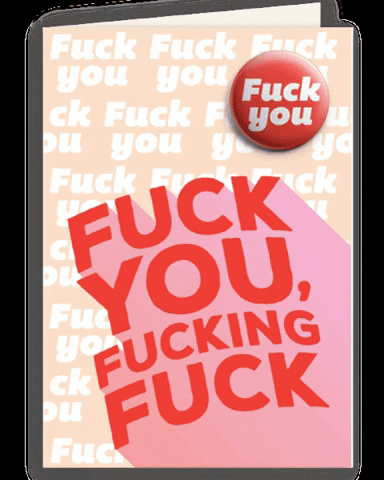 There's nothing better than getting something off your chest at some point. So, 'Just do it' with the 'Fuck You Card'. Sometimes you wish to have superpowers, to make somebody disappear. Well in that case if there is someone in your life who you love or dislike or can hardly tolerate. Give that person a 'Fuck You Card' if they have a little sense of humour to understand your inner feelings. Hysterically mean and funny greeting cards, proving there's still hope to congratulate people with style.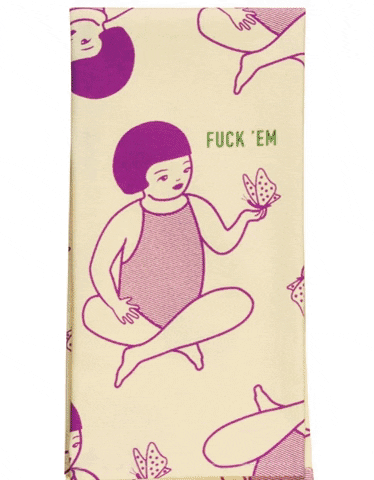 Give your hilarious, quirky, and downright blunt friend a 'Fuck 'Em Tea Towel' and let them 'Speak the Truth'. Why use a tea towel just to serve a practical purpose, just simply use it to say, "Fuck EM", when they say you have an attitude problem. This towel will let them handle any tricky situation with grace, poise, and a hell of assertiveness. Hilarious, snarky, and offensive bits of super-absorbent tea towels for your loved ones.
If sarcasm is the only language that your friend understands then gift them this 'I'm A Delicate Flower Women's Socks'. Let them proudly wear the sarcasm on their feet with these funny and cynical crew socks. They can nurture the sarcasm emerging inside, with a little bit of water and sunshine to let the people back the fuck off. For those who don't like cussing... Sow what! Turn sock sceptics into sock-oholics. Immerse yourself in our jam-packed sock drawer filled with super cool and funky socks. 

Pulling away from the socks, are you and your friends still stuck in using hand sanitiser or we have moved on from it? Hand sanitisers and hand washing may dry you out, but our 'I'm a Delicate F**king Flower' natural hand cream will do the magic. Hands down, as it's aggressively refreshing, lovely smelling and a bit satire. Do you sense some sarcasm? Yeah me too!!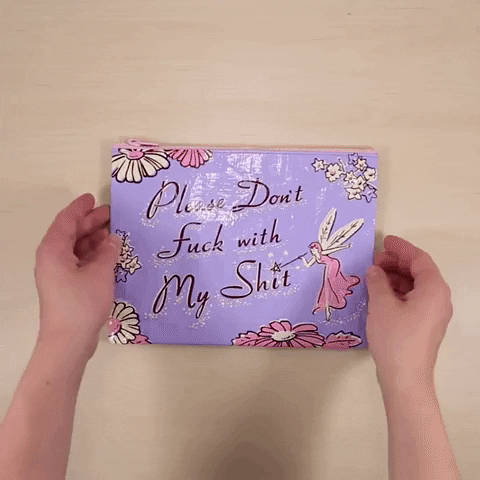 Does your friend look like a fairy, but acts like a toughie? Give your lovely foul mouth friend a 'Please Don't Fuck With My Shit Zipper Pouch' and make a note to not offend. Well in case they take it seriously, tell them there is "Nothing purse-onal!" A little quirky and humorous zipper pouches for your sassy loved ones because everything is so much better in a pouch.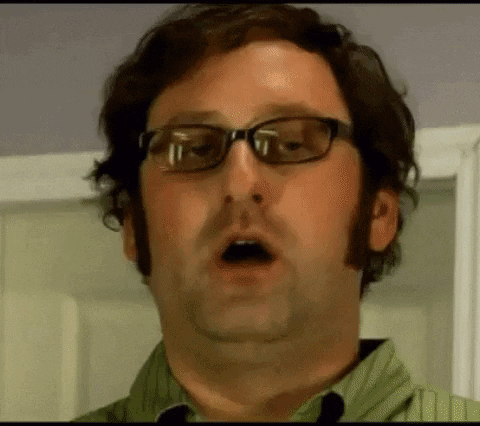 Do your friends love to drop an 'F-bomb' on everyone? Well, don't judge their turn-ons if they don't judge yours.  Let them chew on this 'Not Sarcastic, Just Mean Gum' and spit it out as the slightest breeze might trigger them. After the moment passes, they will probably regret saying this to someone. Whatever!! This is the most flavoured and sticky gift to 'chews' for them. Sometimes there isn't a better way to say it, so it's better to say it with our gums without wasting a breath.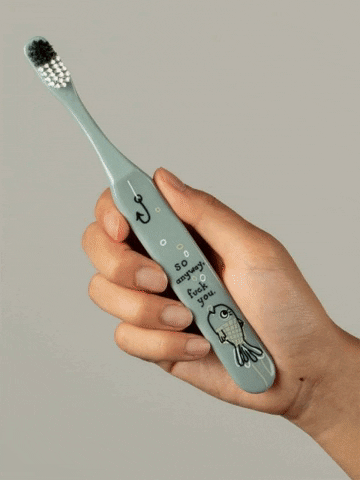 Sometimes you feel you wanna say nice things to your mate, but you can't? Surprise them with a 'So Anyway Fuck You Toothbrush' to make their mornings more hygienic with a little creative cursing.  An awesome toothbrush and hilarious gag gift to get their teeth in action while being kind to their 'fillings'. We will hook you up if you want unbridled enthusiasm and swear words on a toothbrush!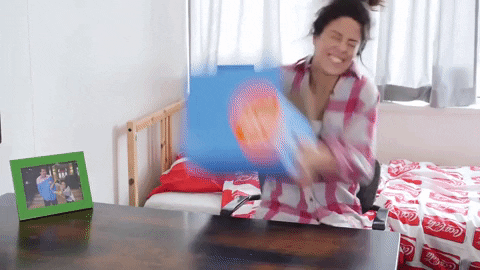 If being funny and quirky is a crime, then there is no need to put the fun down. Charge your friends with f*cking hilarious and trendy gifts to make them laugh uncontrollably upon receiving them. 
---