Eco-Friendly and Sustainable Gifts for Environmentalists
If you're the one who is constantly grappling with the gifting conundrum, welcome to the club! When you think about gifting what comes to your mind? We guess one that isn't harmful to the environment. As there's always a chance to do a little sustainable gift-giving, no matter the season! We all want to express our gratitude and love, so before hitting the "buy" button think that you don't burden the giftee with yet another item that will end up in the trash weeks or months later. So, take a look at our Eco-Friendly and Sustainable Gifts for Environmentalists.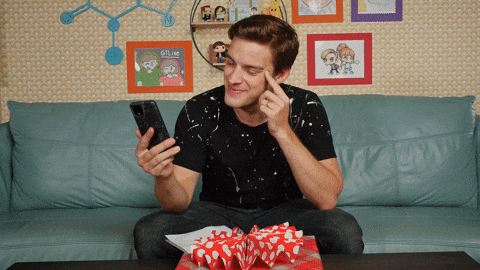 If this all makes sense you've arrived at the right place, if you're looking for
'waste-free'
conscious gifts. 
'Quirksy'
may be sassy and quirky as hell, but that doesn't mean we don't care about the environment. We really care. After all, this is Mother Earth. We'll know for certain that Planet B doesn't exist when this planet vanishes
.
We believe that, as corny as it may sound, it is the thinking that counts. So, we went on a mission to find the best

Eco-Friendly and Sustainable Gifts

for your loved ones that really mean, "I care about you (and the future of our planet).
If you're puzzled about what to get the 'zero-waster' gardener in your life. Consider investing in an 'XD Eco - Herba Home Herb System - Biodegradable' and make your friendship 'unbeleafable'. As these are biodegradable bamboo pots, they can easily flex their green thumb with traditional gardening. Everyone is fascinated with this new eco-conscious way of growing their own food for a reason!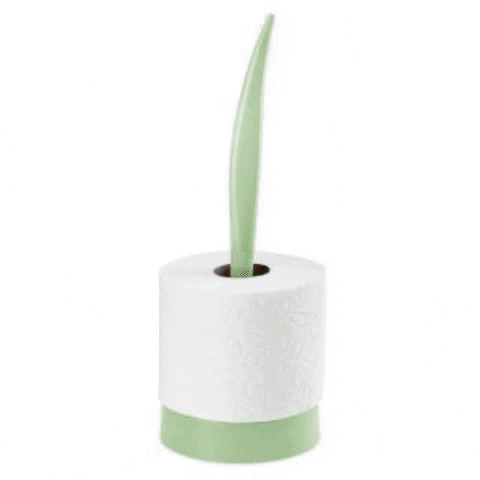 Moving on from the garden lovers, if you have friends who talk crap and sucks your brain give them 'Koziol Sense Replacement Roll Holder'. 'Yikes,' this is what comes to your mind? Well, this toilet paper holder is plastic made from 100% renewable plant resources with a little twig that keeps paper from unrolling. Perfect for those who want to give up on using plastic products. Nobody will ever forget the day they had to take toilet paper from such an 'eco-friendly' accessory. We also have more options from 'Koziol SENSE wall hook' to  'Koziol Sense Soap Dish' for making your bathroom or toilet environment more eco-friendly.
You might have friends who have joined the #NOPLASTICMOVEMENT and around the holidays, eco-conscious folks tend to grumble. Grumble, grumble, grumble—too much consumption, too much waste. Well well well! If they are into drinking a lot of iced coffee, juice, and sweet tea outside, give them an 'Asobu Reusable Metal and Silicone Straw'. Get these stainless-steel reusable straws for that mate who shares a passion for the ocean and the environment. It is easy to carry as it comes with a case and super-easy to clean.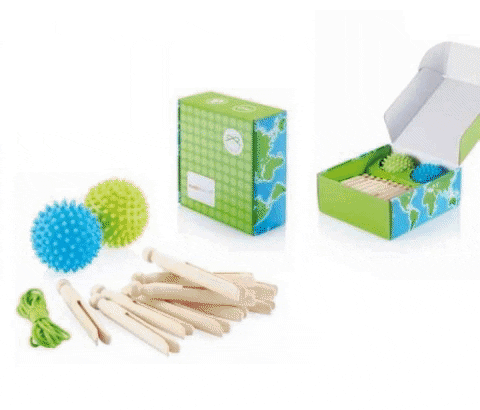 Tired of listening to that one mate who always complains about switching off the lights and consuming less energy. We've got some great energy-efficient 'XD Modo ECO Laundry Dryer Set' for all the activists because some people appreciate practical gifts. This one will save them up to 20% more energy during the drying time (Well, a whole lot on the utility bills). Smart choice, Right?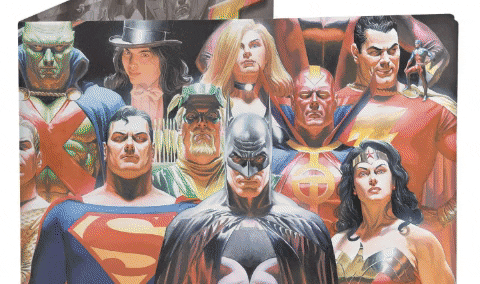 A friend who keeps on arguing with you for the sake of the environment is not less than a
'Superhero'
. They deserve an eco-friendly
'
Justice League Mighty Wallet
'
as it is made up of paper, but they're incredibly powerful and nearly indestructible. This wallet will definitely spruce up their
'Go Green'
game.
Time to skip and say bye to the wasteful gift boxes and endless wrapping. Put your gifts inside a reusable
tote bag
!
KABOOM! It's a twofer
! Gift the cat lovers a
'Here Kitty Shoulder Tote'
well, they can just carry the stuff not the cats in it.
Just FYI!
Wine lovers can't keep their hands off
'My Favorite Salad Is Wine Handy Tote'
it's not a lie, to be honest. 
So, if being environmentally conscious is part of your ideal gift, you've come to the right spot. We promise, even the most ardent environmentalist won't be able to say no, to these gifts. Give them something 'eco-friendly' that can be used
again as 'Single-Use Sucks'.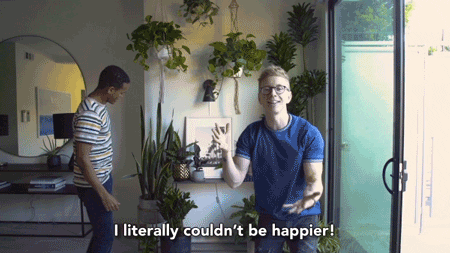 If you have some friends for whom gardening is a lifestyle. They are so into it that they leave detailed care instructions for their plants when they take vacation. So, let's
'Herb'
their enthusiasm with some cheeky gardening gifts. 
Don't dare to buy another uninteresting plant
'One more thyme',
they might already have one. Also, don't buy them another pair of unattractive gardening gloves!
That's a bit mulch
. We've put together a list of
'gardening gifts'
to get your favourite gardener, as well as to help you sneak in a few
"must haves"
for yourself!  They'll find your gifts absolutely
'rad-ishing'
.
---